This week's automotive headlines – 27 November 2021
27 November 2021
Autovista24 analyses some of the automotive industry's main headlines from the past seven days. This week, the team takes a look at Elaris' entrance into Germany, Renault's partnership with motor-maker Whylot, and Porsche's e-bike activities.
Cazoo acquires Spain's Swipcar
Online car retailer Cazoo seems to be on an acquisition spree as the company acquires Swipcar, a Spanish digital car-subscription marketplace. Eager to drive its European expansion forward, the €30 million deal will help Cazoo accelerate its planned launch in Spain and Italy in 2022. The Barcelona-based startup offers a selection of cars from various leasing-company partners for an all-inclusive monthly subscription payment and recently rolled out its services in Italy and Portugal. Cazoo is one of the fastest-growing businesses in Europe and has made a number of acquisitions this year as it strives to become a leading car-subscriptions provider in Europe. 'Swipcar has built a market-leading car-subscription marketplace in Spain adding hundreds of new customers every month,' said Alex Chesterman, founder and CEO of Cazoo. 'This deal will enable us to accelerate our launch plans in Spain and Italy, offering consumers the option of buying, selling, financing or subscribing to a car entirely online.'
Renault strengthens partnership with Whylot
Renault Group has underlined its strategic union with electric-motor company, Whylot. The carmaker started a joint project with its fellow French organisation earlier this year as part of its wider e-mobility strategy. The deal sees Renault take a 21% minority stake in Whylot, which has developed a singular technology linked to the development of electric motors, something central to Renault's rollout of hybrid and plug-in hybrid vehicles (PHEVs), as well as battery-electric vehicles (BEVs). Key to the partnership between the two companies is consolidating the development, and industrialisation, of the innovative axial-flow automotive e-motor. This technology will be produced on a wide scale from 2025 and will be applied to Renault's electrified powertrains, with the objective of reducing costs while saving CO2 emissions.
EV brand Elaris kicks off business in Germany
German startup Elaris is now offering its vehicles at 74 Euromaster locations, as well as at a growing partner network in its domestic market. Although the company is based in Germany, the carmaker works with manufacturers in China for the production of its electrically-chargeable vehicles (EVs). These include the SUV Beo and the small Pio. So far, only 150 vehicles have arrived from China, but the company has big plans and wants to sell more than 10,000 vehicles by the end of 2022, expecting sales of over €5 million next year. 'In our entry into the market, which we have been watching with excitement, the arrival of our e-vehicles on German roads marks the most decisive milestone so far,' said Elaris CEO Lars Stevenson. 'With our strategically developed value chain, we embody a trend that we have created ourselves as a new player in the market: vehicles with sustainable drive and new price-performance standards. From a German company that has production in Chinese quality factories according to its own specifications.'
Peugeot pushes electrification
Starting next year, Peugeot will begin rolling out upgraded electrically-chargeable vehicle (EV) technology. The 208 and 2008 will gain up to an additional 22km and 25km in range respectively. Both models were launched in 2019 and have seen more than 90,000 units leave the factory floor. Based on the same common modular platform (eCMP), the 208 and 2008 are equipped with a 50kWh battery and a 100km motor. The new upgrades will include optimised tires with lower rolling resistance. A new gearbox ratio aims to improve range, on motorway journeys for example. Additionally, a heat pump coupled with a humidity sensor installed at the top of the windscreen, will target the heating and air conditioning efficiency. The Stellantis brand claims these upgrades will help give the fully-electric 208 and 2008 a boost in range.
Rating EV efficiency
Consumers understand miles-per-gallon and the power-usage labels of household appliances, but the same cannot be said of EVs. This is why the UK site Electrifying.com has launched an EV efficiency ranking standard to provide clarity. The E-Rating system was formulated using an algorithm built out of essential efficiency factors. This includes electric power to distance conversion, battery-recharge speed, and features like heat pumps, brake recuperation and climate control. The BMW i4 and the Tesla Model 3 received A+++ ratings, topping the charts. 'Anything that helps consumers decide on the most efficient EV for their needs in simple terms can only be a positive thing,' said Edmund King, president of the AA.'Drivers need to research a range of factors based on their individual needs before deciding on any type of vehicle, and efficiency is a major factor for many.'
Porsche buys majority stake in Rimac's e-bike startup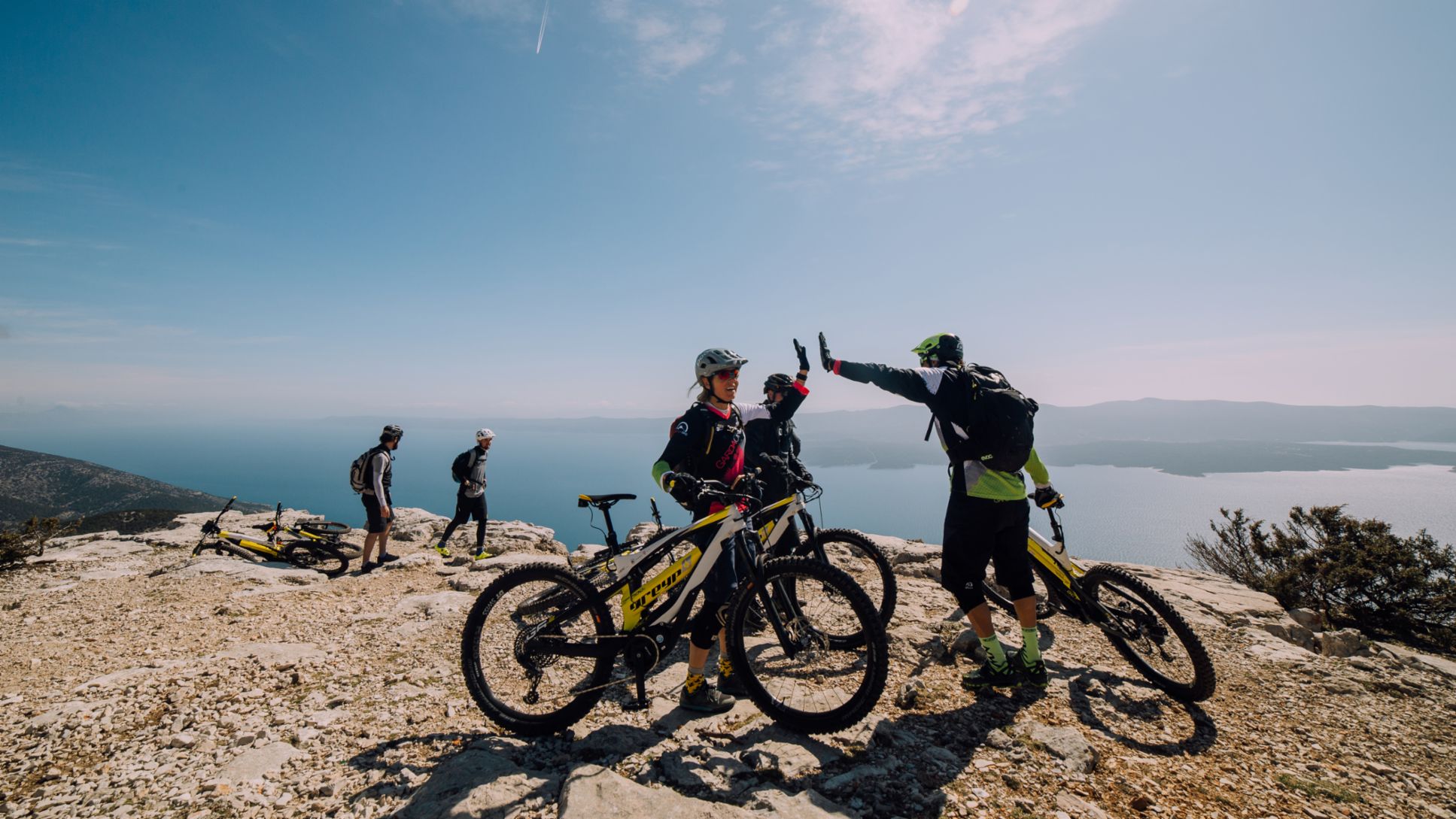 Porsche is acquiring a majority stake in Croatian e-bike manufacturer Greyp Bikes, a company headed by European entrepreneur Mate Rimac. The German carmaker has held a 10% stake in the startup since 2018. With Porsche becoming the majority shareholder, only Rimac and other Greyp founders will keep a minority stake in the young business. The takeover, expected to be finalised at the end of the year, will allow Porsche to drive forward its electromobility strategy. Electric bikes have a firm place in the carmaker's business operations, with Porsche saying it wants to deploy its knowledge of battery-electric drive in its models on the fast-growing e-bike market. The manufacturer also announced it will invest a total of €15 billion in new technology over the next five years. 'Porsche is a pioneer of sustainable mobility and is consistently driving forward its e-mobility strategy,' said Lutz Meschke, Porsche's deputy chairman of the executive board. 'Our activities in the e-bike sector underline our consistent approach. Our ambitious goal is to have a CO2-neutral balance sheet across the entire value chain by 2030.'